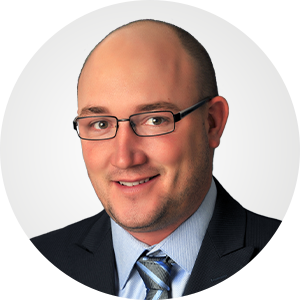 Jared Anderson
EXECUTIVE VICE PRESIDENT/CHIEF SALES OFFICER
With almost 20 yearS of experience in the insurance business, Jared has spent his time in several different rolls. Starting as an intern at a local insurance company in college, he realized the profession would demand a lot of freethinking and problem solving. In addition, relationship building was always something he felt was one of his stronger attributes.
After graduating from Washburn University, he spent a year learning the sales side of the industry as a Financial Representative for Northwestern Mutual.
A year later, he decided to move back to Topeka and began working for a local IMO, building relationships through the annuity distribution channel. As with anything, he was looking to become more directly involved with the independent agent and find new challenges that would expand his knowledge of the industry as a whole. After a 3 year stay, an opportunity came up on the sales desk at Amerus Life Insurance Company(eventually becoming Aviva Life and Annuity). He jumped at the opportunity in 2006 and spent the next 8 years working his way up to Regional Vice President of Sales.
In 2014, Aviva was purchased by another company and yet a new opportunity arose. With his former directors starting a product development and distribution company, it was an easy decision to become part of the team.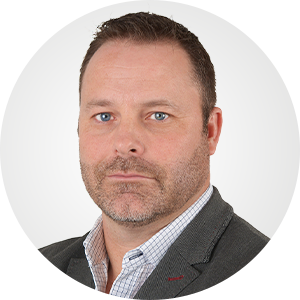 Lance Sparks
PRESIDENT
With over two decades of sales, marketing, product development and M&A experience, Lance is an undeniable resource for advisors, distribution partners and insurance carrier through his financial services companies Market Synergy Group and CreativeOne.
In 2013, along with three partners, Lance purchased CreativeOne from its former carrier ownership, making it a completely independent agency development organization (ADO). Since then, CreativeOne has expanded its footprint by serving registered reps and investment advisors through its wholly owned broker dealer, ClientOne and Registered Investment Advisor, ChangePath.
In 2014, Lance's vision of building a leading product development and financial services marketing company became reality. Lance continues implementing aggressive growth strategies through product development and marketing initiatives best tailored to meet carrier and producer needs. Market Synergy has four core carriers they represent in fixed indexed, multi-year guarantee and structured variable annuity products.
Prior to Market Synergy and CreativeOne, Lance served as the senior vice president for annuity IMO sales and distribution for the former Aviva USA, (now Athene Annuity). Lance has ample experience working within the insurance industry. Under his watch, Aviva was a perennial top three indexed annuity carrier with annual premiums up to $7 billion.
Lance is a creative and analytical executive with a solid record of driving results. He is on the forefront of translating consumer and producer needs into products offered by insurance carriers and works tirelessly to match up marketing opportunities with the risk tolerance of companies to make the products mutually beneficial.