Aspida Operational Resources
This section was built to provide administrative information to make sure you have the best experience when selling the Synergy Choice Max FIA or the Synergy Choice MYGA products.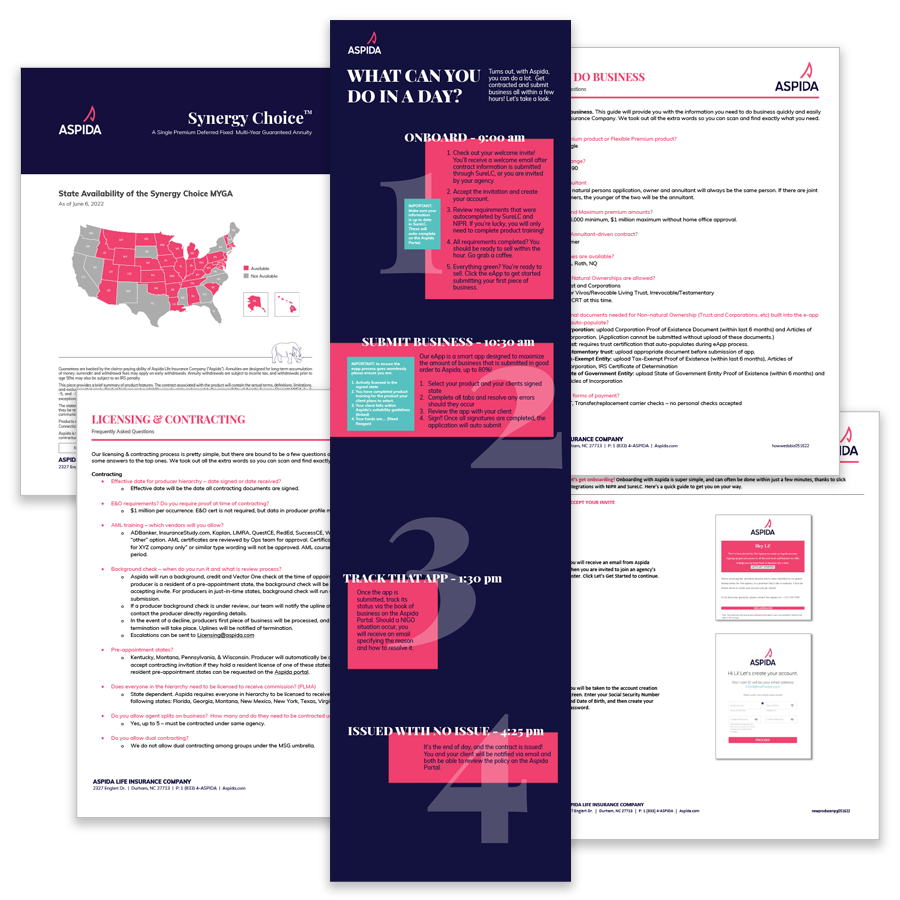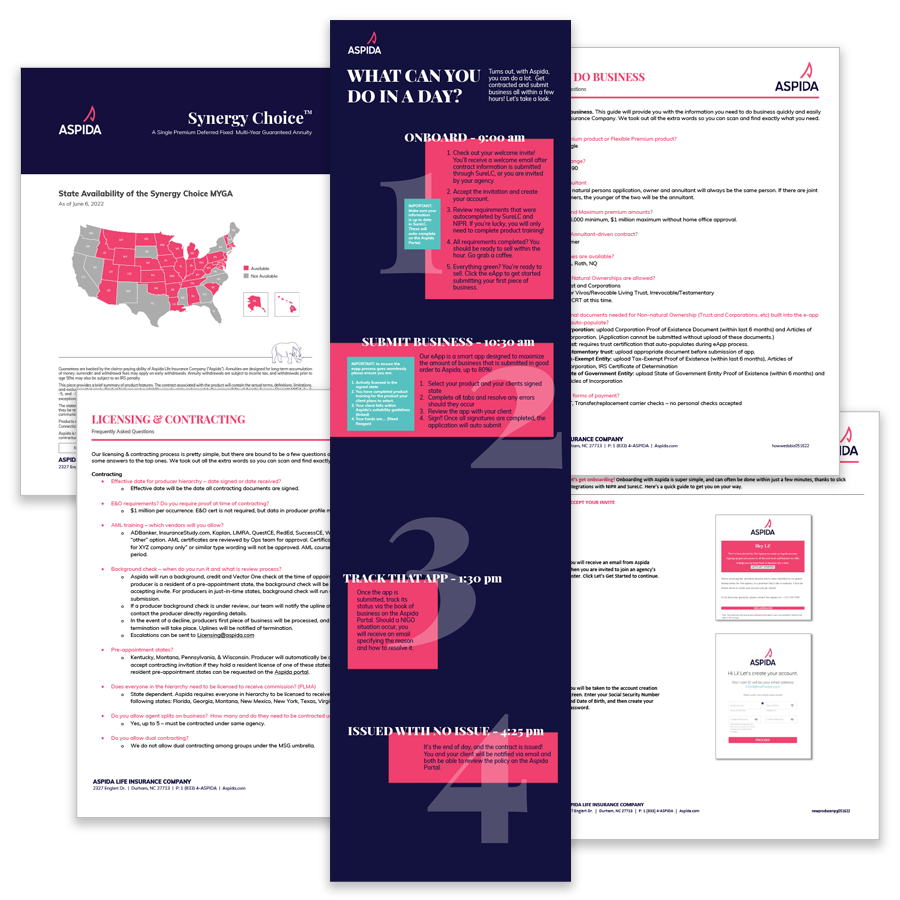 Other Aspida Resources
Don't see what you're looking for?
Let us know, and we'll help you find it.